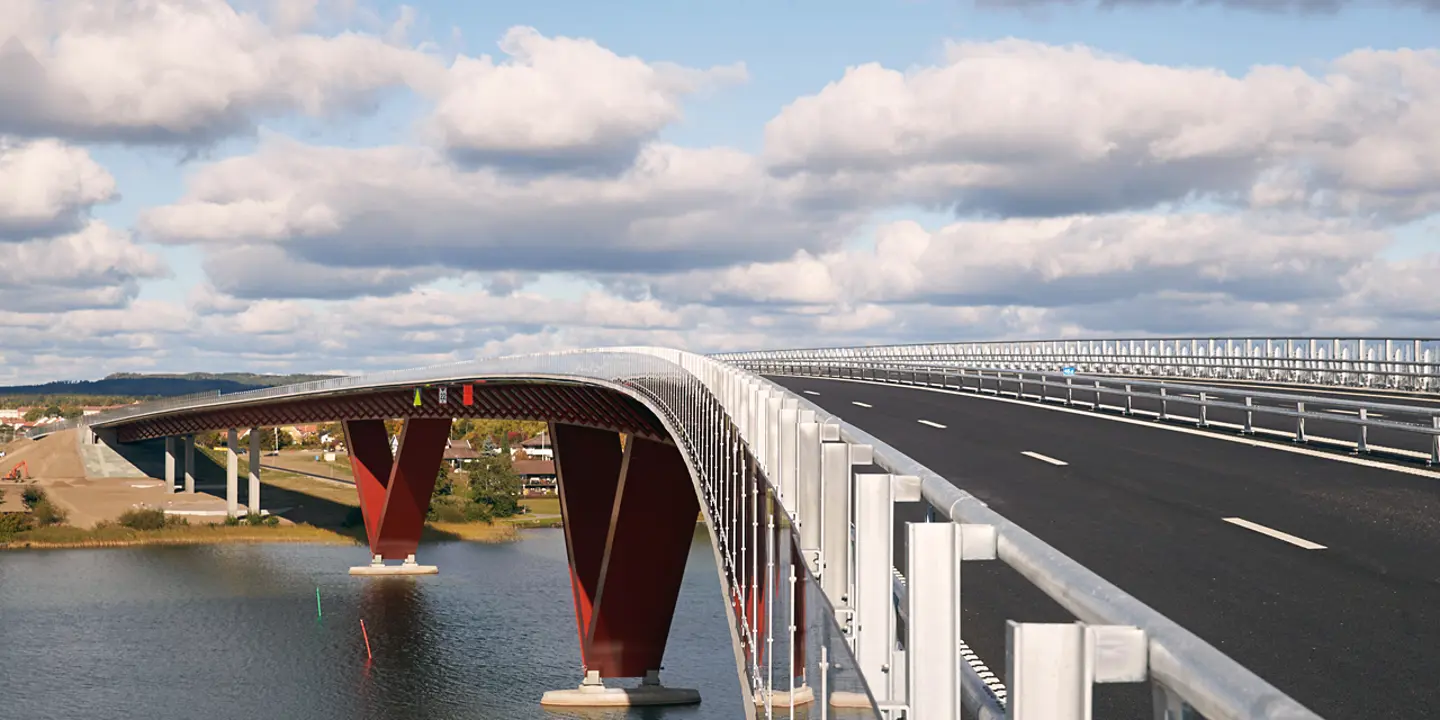 Saferoad supply, install and repair all types of Vehicle Restraint System (RRS) that are fully compliant with BS EN 1317 and non-proprietary systems. We currently have our own suite of VRS (Megarail) that has been approved by the Highways Agency. This suite of systems can be installed in the majority of situations, but we are continuously researching and developing new innovative systems to compliment or improve our product. This includes a P4 terminal that only has two posts, can be used as a dual sided P4 and in the event of an impact can be replaced in as little as 20 minutes, so keeping installation and maintenance costs down. Because we actually install our own products and do not simply supply, we are in a position to give first class technical advice to all our clients.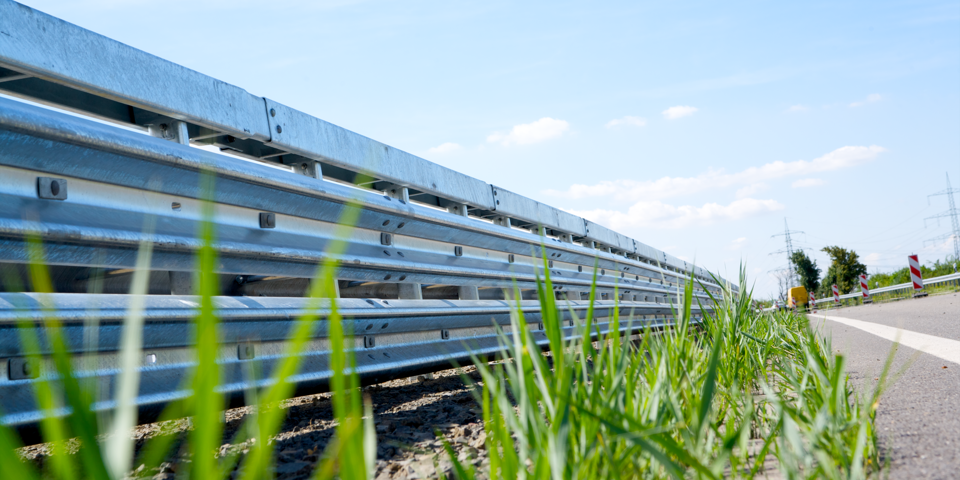 MegaRail brand has established itself as a highly effective, compatible and economical vehicle restraint system. MegaRail systems are quick and easy to install, maintain and repair thanks to the modular construction with few standard elements. We supply MegaRail Systems from N(normal) containment through to H(high) containment.
The  Megarail advantages at a glance:
Suitable MegaRail systems for all retention levels

The effective area from W1 to W5

Standard system heights of 700 - 1250 mm

Simple installation and repair

Highly economical

Extensive compatibility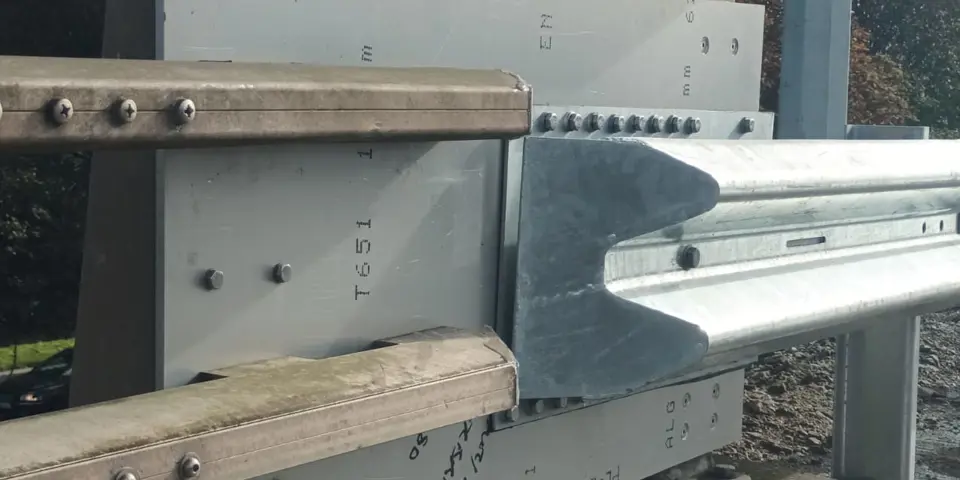 Transitions are the connection between two safety barrier of differing cross-sections or differing lateral rigidity, allowing for the continuous variation in containment capacity.
MegaFlex
Transition to MegaGuard
Transition to Aluminium Parapet
Transition to Steel Parapet
The Megaflex transition is Saferoad UK's EN 1317 tested and Highways Agency approved transition which allows our N2 and H2 vehicle parapet systems and Megarail systems to be connected together whilst, ensuring that they contain and redirect errant vehicles in a safe and correct manner.
Upon selecting our tested and approved transitions into one of Saferoad UK Parapet systems, we can safely guarantee that errant vehicles are contained and safely redirected this is when coupled with our Megarail systems and our selection of P4/P1 terminals.
Saferoad UK's range of VRS products enables you start and finish your scheme without the need to seek other systems giving you an end-to-end solution and because our transitions use standard components this ensures that they can be easily installed and repaired.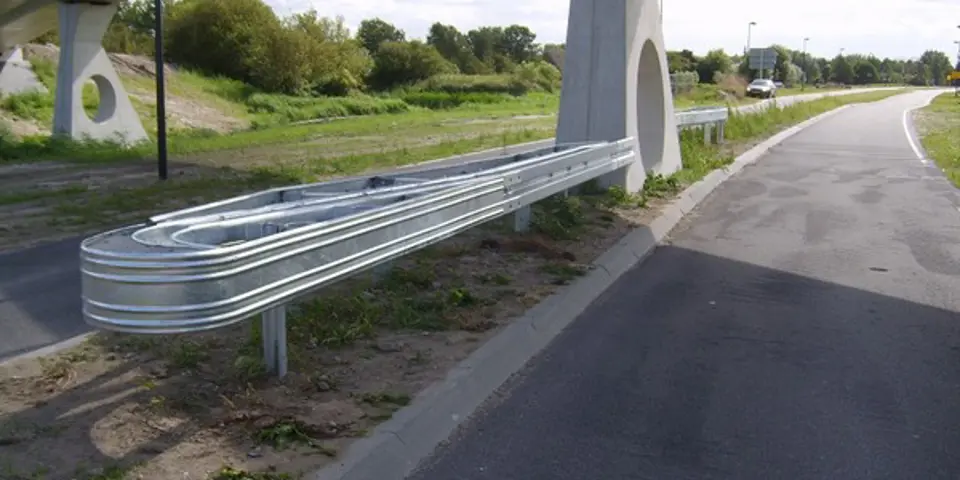 SafeEnd
P1: a ramped terminal that can be used
on roads with a speed limit less than 50mph on approach and departure ends of barrier.
on roads with speed limits that exceed 50mph only on departure end.  
P2 : used on roads with speed limits of less than 50mph
P4 : used on roads with speed limits in excess of 50mph.
"New" Primus P2
The 8.22 m long Terminal Primus P2 is a tested start and end terminal that can be used instead of the usual 12 m long turn-down end. In contrast with the turn-down end, sliding is effectively prevented. The vehicle is safely slowed down in case of an accident by the deformation elements and redirected to the road. This is particularly important in places where space is limited and the required length at the hazard point can not be achieved.
The Terminal Primus P2 has proven its effectiveness in countless applications.
· Replaces turn-down ends and excludes sliding
of vehicles
· Economical and environmentally friendly
· Fast repair via pre-assembled components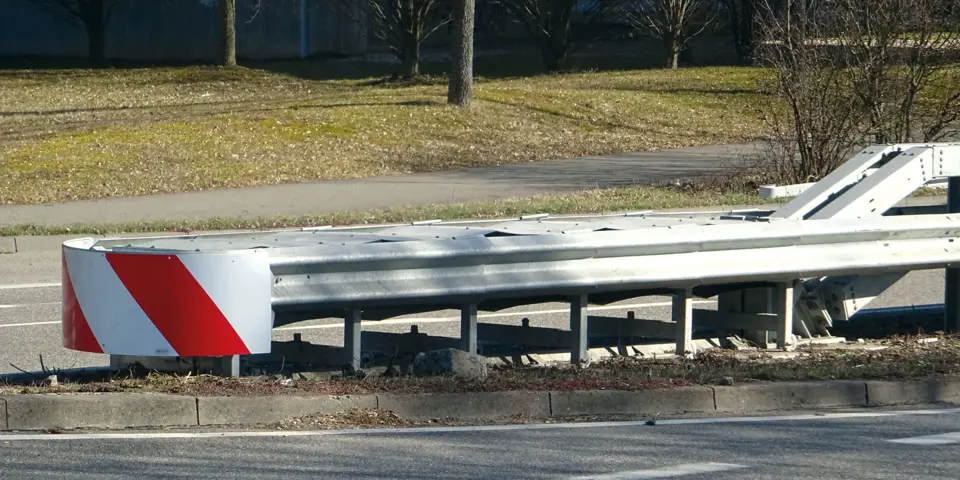 | | |
| --- | --- |
|                      Crash Guard Series |                          "NEW"   Primus Series |
With leading brands such as MegaRail, SafeStar, Vik and Birsta, we cover a wide range of containment levels. In end terminals, we offer SafeEnd, as one of the first end-terminals that has been tested in accordance with the standard EN 1317-7. Hence, it represents the next generation of energy absorbing terminals.
The main function of crash cushions is to prevent serious injury to car passengers when crashing into static objects. Our own CrashGuard series have the highest level of certification and offers a wide range of sizes, depending on the area it should secure. Our bridge parapets combine modern design with a high level of safety, and are well suited for use in areas with high demands for aesthetics. The modular structure of the parapets contributes to quick installation and low cost.
For more details and other products please access our